Getting Customer Service to Close Your Betway Casino Account
Betway Casino is a first-class provider of online gaming entertainment, including pre-game and live sports better, eSports, bingo, casino, poker and more. It is intended to be a fun website where you can take part in online gaming or sports betting, and they take their responsibility provide all with a safe and healthy gaming environment seriously.
If for any reason you would like to deactivate your membership, Betway Casino customer service can help your account close in an easy and seamless manner. If you would like to reopen your account, you will also need to contact Betway Casino customer service to reactivate your account.
Any member of the Betway Casino can close their account at any time. Prior to closing your account, you should first make sure to withdraw any funds left in your balance.
Starting the Procedure
First, check your account balance using either the mobile app or the desktop client. All you need to do is click on your user name, and your balance will show on the screen, including the total account balance, real money to bonus money ratio, real money to next bet bonus ratio, and minimum bet requirement (rollover).
Please note that if you have any money that is the result of a bonus balance, you should first convert it to a real money balance to see if you can withdraw the funds prior to your account close. You will need to meet the minimum bet requirements or the rollover requirements in order to withdraw the funds. For example, if you received a bonus of $2,000 that included a rollover requirement of 10x that amount, you will have needed to place a total of $20,000 of bets ($2,000 x 10) in order to withdraw that $2,000. Once you have completed the wagering requirements for your bonus offer, it will be become part of the real money and is eligible for withdrawal.
If after checking your balance and confirming any bonus money is eligible to withdraw you have enough money to initiate a withdrawal transaction, please do so prior to account close to ensure you are not losing any money.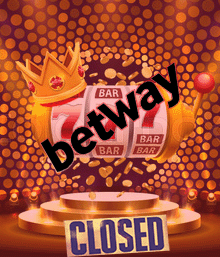 Betway Casino will require verification to withdraw funds to your account. If the account that you used to set up your account is eligible to receive deposits, your withdrawal will default to your original payment method. If not, you will need to select another manner to be paid. Withdrawals can be in the form of a single payments or in increments based on your selected payment option and any withdrawal requirements for any promotional offer or gaming restrictions. Full details will be available in the terms and conditions should any rules have implications on how you can receive your money.
Betway Casino does not charge fees for making a withdrawal, but your bank or other payment methods may charge fees for all transfer transactions. Be sure to check with your bank for any fees that may apply before selecting your offer. If you are making a withdrawal for the first time, a large withdrawal or making changes to your payment options, you may be subject to additional security measures. These additional documentation requirements are for your safety and may cause delays in the funds being deposited in your bank account. Betway Casino strives to process and pay all withdrawals as quickly as they can, and it may take up to 72 business hours - not including weekends - to process your transaction.
Once the funds hit your bank account, you are ready to start the account close process, and you will need to contact Betway Casino customer service to do so.
Close your Betway Casino account
Once your account has been cleared of eligible funds, you will now begin the process of deleting your account. While Betway Casino customer service can reinstate your account for any reason after account closure, be sure this is what you want before you initiate the account close given this is a manual process.
If you would simply like to unsubscribe from their mailings but keep your account, change your preferences in your account setting. As Betway Casino membership is free, you may also leave your account inactive until the next time you wish to use it. Please note, in some locations, you will be charged a fee if your account remains inactive until your balance is zero. This is why it is important to withdraw any funds prior to closing your account or going inactive to ensure you receive all the funds you are entitled to.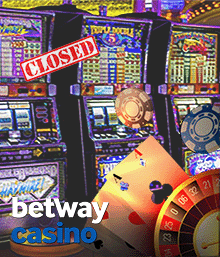 Now that you are sure you want to go through with your account close, Betway Casino customer service is here to help with all your issues. Closing the account is a manual process, and you will need to email them using the email address associated with your account. Enter the subject Request to Delete My Account, and compose an email to support@betway.com. In the body of the email, be clear that you want them to delete your account from their website, as well as any other identifying information from their records.
Once Betway Casino customer service receives your request for account closure, they will usually respond in up to five business days. They will contact you if they need to provide any additional information or to confirm that your account has been closed. Often, they will ask if there is anything they can do to stop you from deleting your account, including offering bonus or additional promotional offers. If you are set on closing your account, do not let these offers sway you.
Now what?
Once you have contacted Betway Casino customer service to request an account close, you are no longer an active member at the casino. Prior to closing your account, you should have withdrawn any eligible funds to make sure you get back your money that you deposited, as well as any eligible winnings. If you for any reason change your mind and would like to reopen your account, you can contact customer service. They will help reinstate your account so you can get back to playing your favorite games.